London Tai Chi Instructors.

will help you get fit and stay healthy!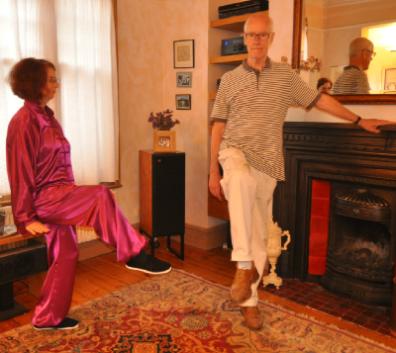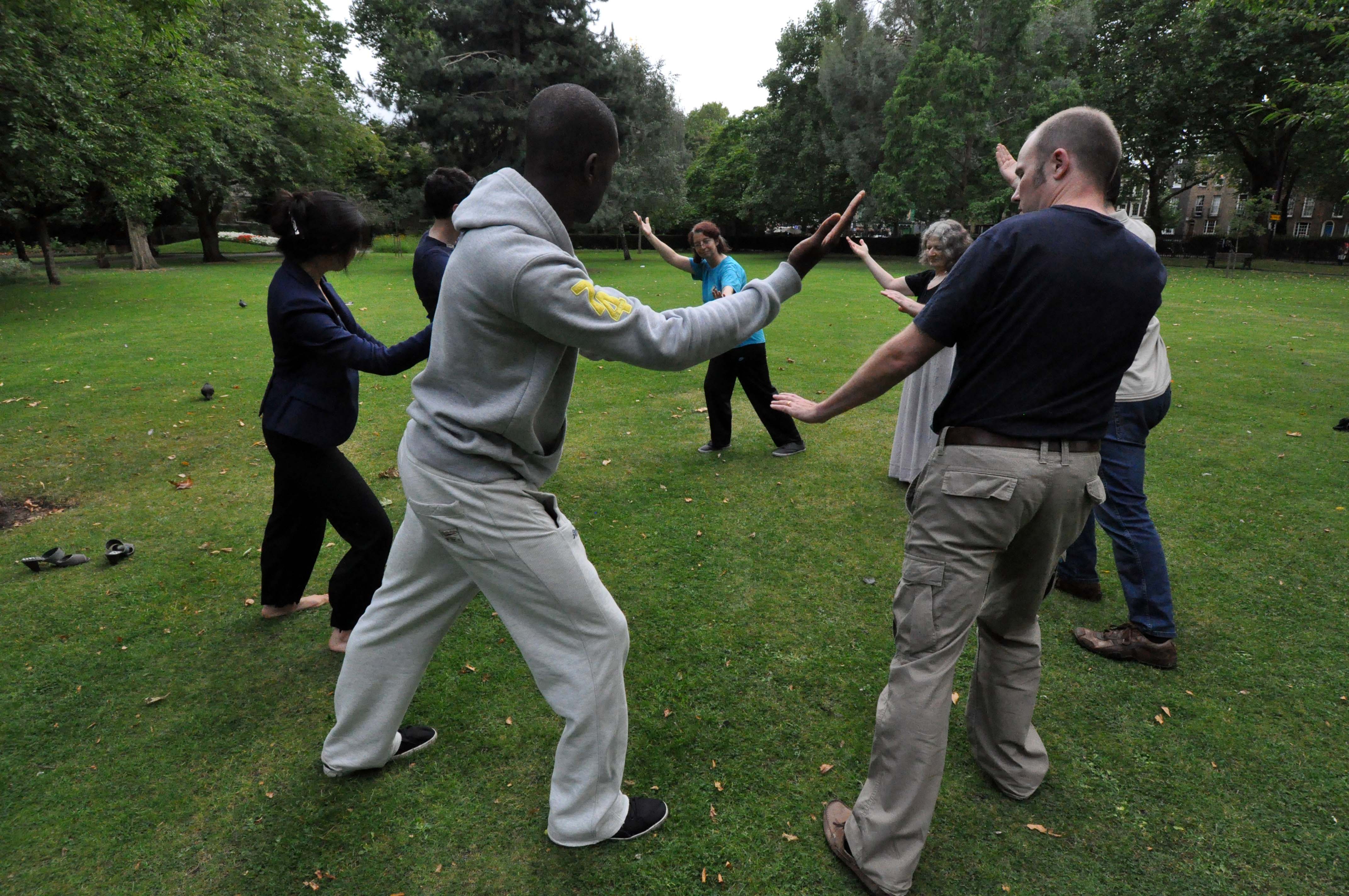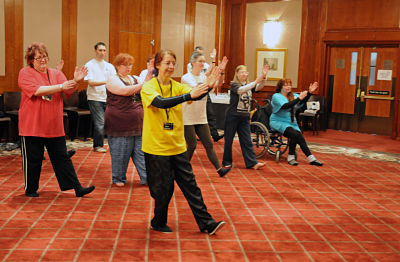 London Tai Chi Instructors has ceased trading.
We suggest you contact the Tai Chi Union for Great Britain to find an instructor.

http://www.taichiunion.com/instructors/
London Tai Chi Instructors deliver quality training at your own premises.
People choose to study Tai Chi for many differing reasons. Some use the slow gentle movements as an easy way back to exercise. Some use the breathing exercises of Chi Kung as a way to relax and revitalise themselves. Others study it as a martial art to improve their self confidence and sense of security on the street. Because it is a slow gentle non aerobic exercise that does not strain the cardio-vascular system exercise it is particularly suitable for the elderly, infirm or recuperating patients. There is even a form that does not require standing for mobility impaired practitioners. For this reason we can vary the training to suit your particular needs.
Sessions may be one-off sample sessions or regular weekly or monthly sessions.
For example;
Invigorate and re-energise your employees with a weekly Chi Kung and tai chi exercises session in your offices. Early morning sessions should enhance employee creativity, while lunch time sessions should help alleviate the post-lunch "slump" in energy.


Introduce your group to a world of gentle exercise and new experiences with regular sessions of Tai Chi.

Lessons for individuals or couples in your own home, at a convenient time.

All of our training is carried out at your premises by instructors who are fully accredited by and insured through the Tai Chi Union of Great Britain.
Sessions are £50 per hour.

Special Offer - if you book 5 lessons at a time, then you will be eligible for a discount. Ask for details.
One student's testimonial:

WOW! Life is good with Tai Chi

I started Tai Chi and Chi Kung classes with my instructor a few months ago, mainly I just wanted stress relief and to gain more vitality. Well, I have got both those things and much more...

Tai Chi has helped me to improve my general health and physical shape. I don't get colds so often and I don't feel pain in my upper back after long hours of sedentary work. I am no longer addicted to coffee, I used to be a coffee fanatic for ages and could not imagine my morning without a cup of coffee. Now I am starting my day with a glass of fresh juice or a cup of green tea and I'm toned in a way I have never been before.

The practise of Tai Chi helps keep me relaxed, de-stressed and in a positive mood. It has encouraged me to let go of old patterns and open myself to new, better ways of doing things. As a result, it has helped me achieve better results and work performance in my business with a fresh and creative approach. But above all, it enriched my life with joy, a sense of peace and harmony and inspiration.

Thank you, for all your guidance in this wonderful journey. Thank you for your patience, encouragement, wisdom and a great sense of humour.
129 Colegrave Road, Stratford, London | 0208 519 8308